On the occasion of my upcoming solo show 'Flor de Piel' opening this week in Barcelona, and to celebrate the new year, i'm very happy to release 'Tiny Muse I & II', two little portraits, as limited edition prints on wood.

Produced in Barcelona, the prints have been varnished, signed, numbered and hand-finished by myself. None are perfect nor identical, each piece is unique.
These delicate tiny portraits can be purchased separately or as a set on my official online store, and will also be available at 'Flor de Piel' show at Victor Lope Gallery in Barcelona (SP). 
Limited edition of 60
Signed and numbered by the artist 
16 x 11 x 3 cm
Pinewood – 260g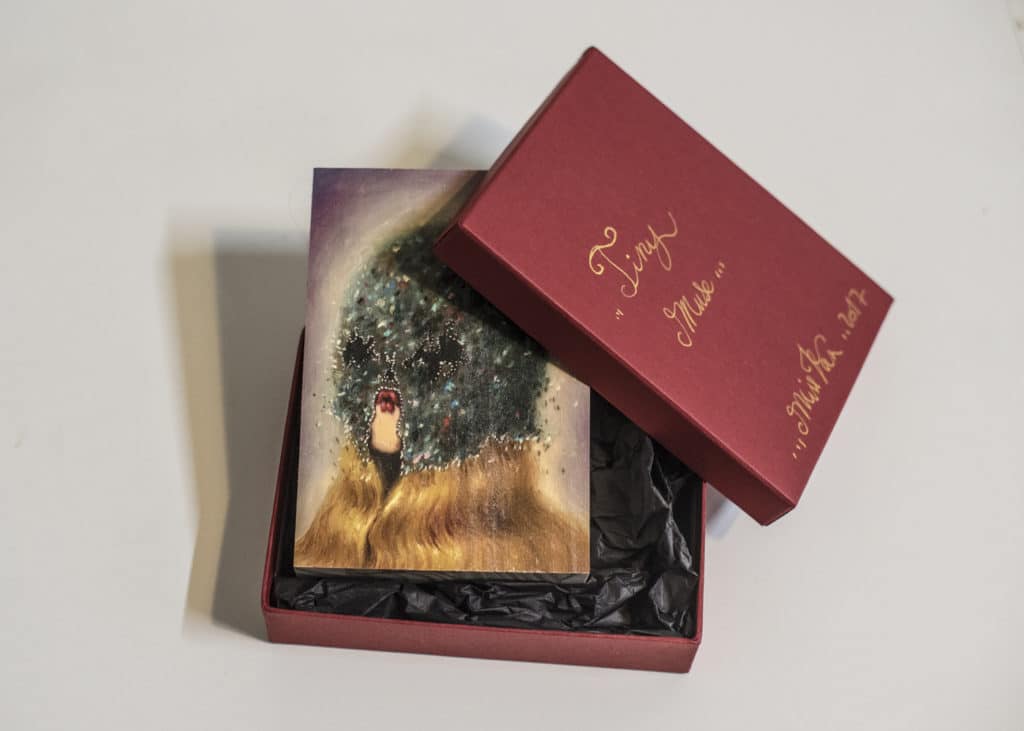 Limited edition of 60
Signed and numbered by the artist 
16 x 11 x 3 cm
Pinewood – 260g